Life Mastery Retreat
Are You A World Class Achiever Ready To Master The Art Of Living Life By Design?
LIFE MASTERY 5-DAY RETREAT, MAY 1 – 5, 2020
Health – Wealth – Focus – Leadership
RESERVE Your Spot Now!!!
RESERVE Your Spot Now!!!
Have you ever wished you could live a life of your own choosing, rather than just reacting to the circumstances thrown your way?
If so, this extraordinary Opportunity is for you!!
Master the Art of Living Life by Design
Come experience Meridian Point Manor, Holladay, Utah
Life Mastery 5-Day Retreat, May 1 – 5, 2020   
For the first time ever…
Wellness experts Craig & Jenny D have joined forces with Dave & Cathy Lynn Austin
to bring to you the very same unique methods used to elevate world-champion athletes
and elite corporate executives to the top of their game; the same tools that give them
that high-performance edge to win their next championship
whether that be in sports or business.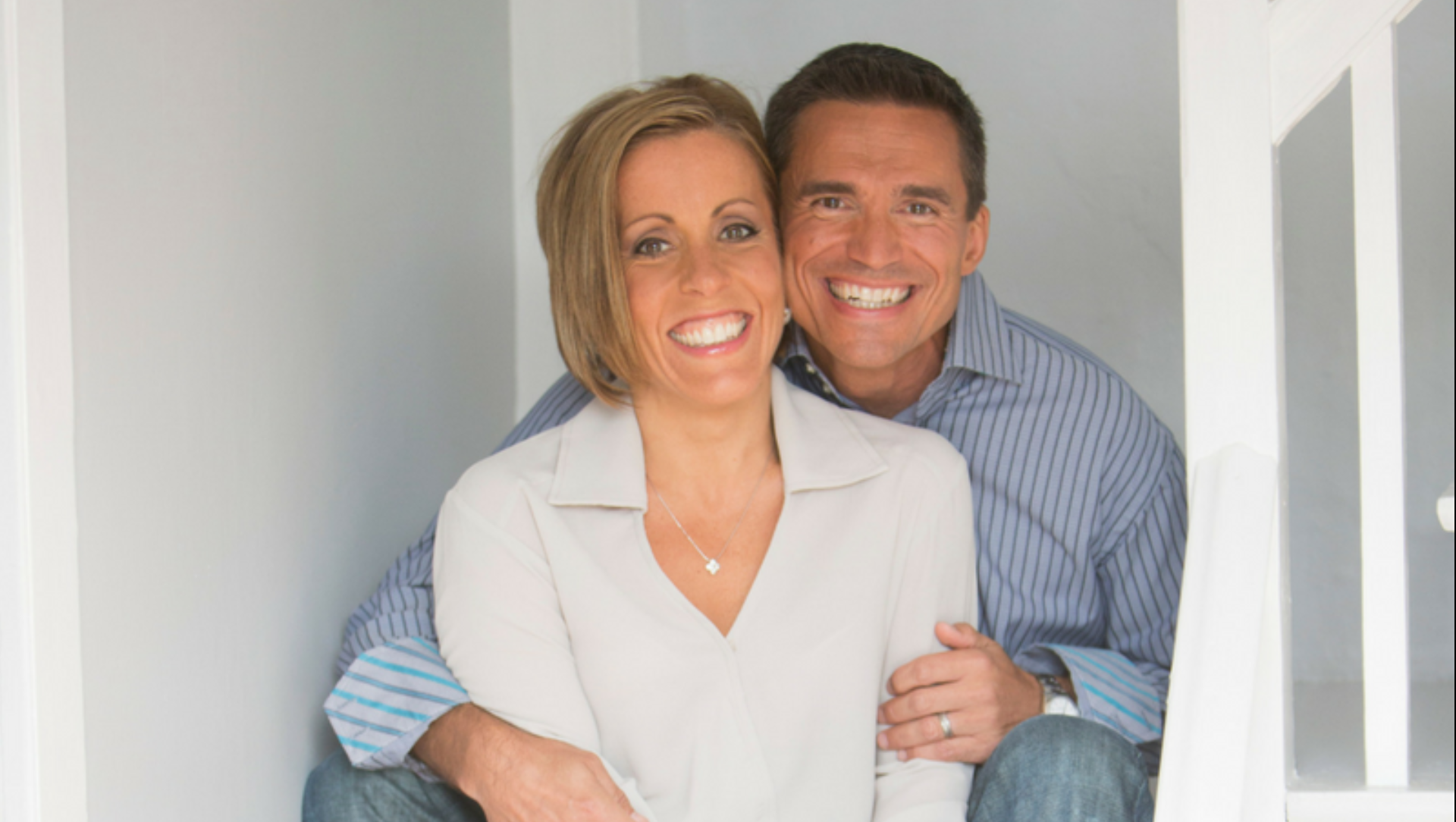 Craig & Jenny
Craig & Jenny Dumnich, International Wellness Consultants, are the co-founders of Craig and Jenny D where together they guide highly accomplished individuals and companies from around the globe to amplify their results by redefining success from a holistic perspective.They will guide you to discover how you are showing up in your life for yourself, your business and your relationships.  Often, people are blind to their own actions and how they are perceived by others, leaving a devastating impact on their personal, professional and emotional lives. Our goal is to inspire and guide you to elevate your capacity to find the quality of life you have been seeking.They have learned first-hand, after 33 years combined experience as financial executives and a journey through life-threatening illness, that your true wealth potential lies in the health of your entire success matrix, including body, mind, business, relationships and finances.Through their Total Immersion Retreats, Masterclasses, keynotes, personalized coaching programs, and wellness consulting they have proven results in taking lives to a new level of accomplishment, financial success, wellness and personal fulfillment! Their footprint expands globally across four continents and 12 countries.They both enjoy spending their free time with their five children and taking adventures together as a family.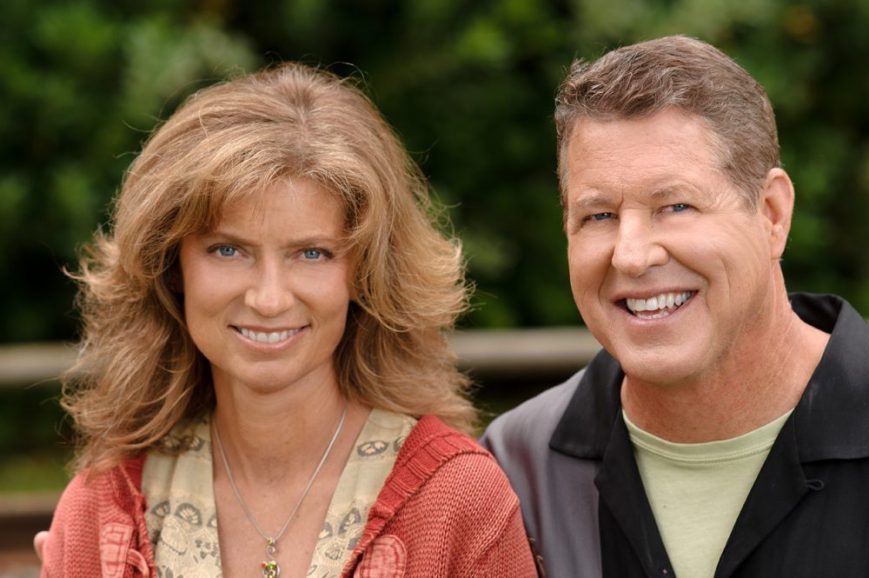 Dave & Cathy
Dave AustinExtreme Focus Founder & Mental Performance CoachCo-author of International Bestseller, "BE A BEAST: Unleash Your Animal Instincts for Performance Driven Results" and founder of Extreme Focus, a personal development company, Dave's "mental performance" training methods are endorsed by the Pentagon and used by U.S. Army Rangers, Navy Seals, as well as NFL, MLB, PGA, Olympic athletes, Fortune 500 companies, CEOs, sales teams and entrepreneurs. He's lectured at the Global Summit at the United Nations, Harvard, the U.S. Pentagon, the Presidential Summit in Tashkent, Uzbekistan and at the World's Women's Wellness Congress in Chennai, India.He not only helps his clients get "in the zone" and stay there longer, but Dave's trademark "game ready" visualizations help elite athletes and professionals in business allow their true talents to rise up and shine. He has worked with sports franchises including the LA Dodgers, Texas Rangers, an U.S. Olympic Field Hockey team, the Cleveland Cavaliers front office staff and executives of USAA Insurance; proving that these unique and specialized coaching methods work equally both on and off the field. He's passionate about training his clients to "think less" and allow their minds to operate at the highest levels imaginable. He is the secret weapon when it comes to a competitive edge.CATHY LYNN International bestselling author of the book, Songwriting for Dummies, plus countless others, Cathy Lynn loves to create and inspire through her love of writing; whether it's in her own books, co-writing projects for others, or through her passion for screenwriting.In her role as professional ghostwriter, she has co-authored several books with husband and mental performance coach, Dave Austin including The Unfinished Cross: Listen to the Voice Within and their most recent book Be A Beast: Unleash Your Animal Instincts For Performance Driven Results, which presents proven methods that keep his professional athletes and business clients "in the zone" and at the top of their game.Cathy Lynn's clients range from Internet gurus, music-industry giants, and inventors, to relationship coaches and masters in the personal development arena. Her primary motivation is to help people get their stories told, which stems from her own dad's passing before he got the book he wanted to write out of his head and onto paper.Dedicated to each other for more than 38 years, Cathy and Dave reside in Southern California, where they have enjoyed raising four very active and amazing boys.
We Are Presenting You With A Proven-System In This
5-Day Intensive & Immersive Retreat!
RESERVE Your Spot Now!!!
RESERVE Your Spot Now!!!
If You're Struggling with Overwhelm or Lack of Direction
in Your Life or in Business…
You may be allowing circumstances to control your life rather than you controlling the circumstances of your life. It may feel that you are working hard but are not seeing the results you'd like. Perhaps you have experienced the following:
Every month you are barely paying the bills and just getting by.

You've had unexpected medical or repair bills that put you in a tailspin.

The pressure to stay afloat as you balance bills, family, and work continues to increase.
These create a downward spiral of more stress and less happiness in your day-to-day life. You may feel a lack of motivation and inspiration. Your relationships may be suffering. You may start to feel like your true gifts are no longer able to see the light of day. This all leads to a lower self-esteem, lower productivity, a lack of self-worth, and even depression in some cases.
However, it's not your fault.
When stress starts to build within our minds, we often default to our conditional habits developed over the course of our entire life. Some of these habits can be constructive, but most of the time they prevent us from moving towards our goals. We tend to sabotage our own success without even knowing it.
There's good news though…
In the same way our conditioning has created negative patterns, we can feed our minds with constructive tools to improve all aspects of our life. By surrounding ourselves with people who have come through the fire and risen from the ashes, people who will help guide you towards a far less stressful path to success, you will be able to amplify your creative energy and create a life of your own choosing.
This intimate high-level retreat is reserved for just 10 fully-committed individuals ready to put aside all excuses
and soar to new levels of achievement and accomplishments.
Create your own circumstances and MASTER THE ART of Living  A Life By Design!
Reserve your spot at this extraordinary event NOW before it's sold-out.
RESERVE Your Spot Now!!!
RESERVE Your Spot Now!!!
At This Retreat You will Learn How To:

~Live Your Life By Design Rather Than Circumstance
~ Identify and Eliminate Self Limiting Patterns
~ Create a feeling of respect & fulfillment in your relationships
~ Improve Body Confidence
~ Amplify Professional Results and Make More Money
~ Strengthen Your Mental Mindset and Well-Being
~ Improve Your State of Health
And So Much More…
Learn More with a Free 30-Minute Consultation