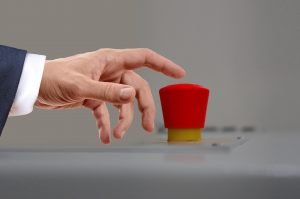 How many of you hit the reset button on January 1? We are talking about the New Years resolutions. Now here is the follow-up question…how many of you are still following those resolutions?
We waited for a little over 30 days from the new year to ask these questions so you can think a little more about your actions. On average only 8% of resolutions are kept every year.
Right now the gym parking lots are starting to thin out.
Why not be resolute in everything you do each and every day instead of making a resolution that most of us don't keep.
As human beings, we should not think of what we do one year at a time. We should think of it as continual. Accountants, CPA's and anyone dealing with taxes are the only ones that should think one year at a time.
Think about it this way…do you think about your business one year at a time? If you do, I will challenge you to think differently. What if you have a sales target for January that is too high and is not met? Do you say forget about it, there is always next year? I think not! So why would you do this to yourself?
Why do resolutions generally fail? We change our lifestyle way to fast. This is not sustainable. You may go from exercising once a month to 3-4 days a week. That is a big change that you are not equipped to handle. You just jump right in and you feel sore and expect to start looking awesome immediately. When all this happens, we can understand why it does not take long to jump off that horse.
You need a personal, sustainable plan so you never have to worry about resolutions ever again and you can be resolute each and every day!